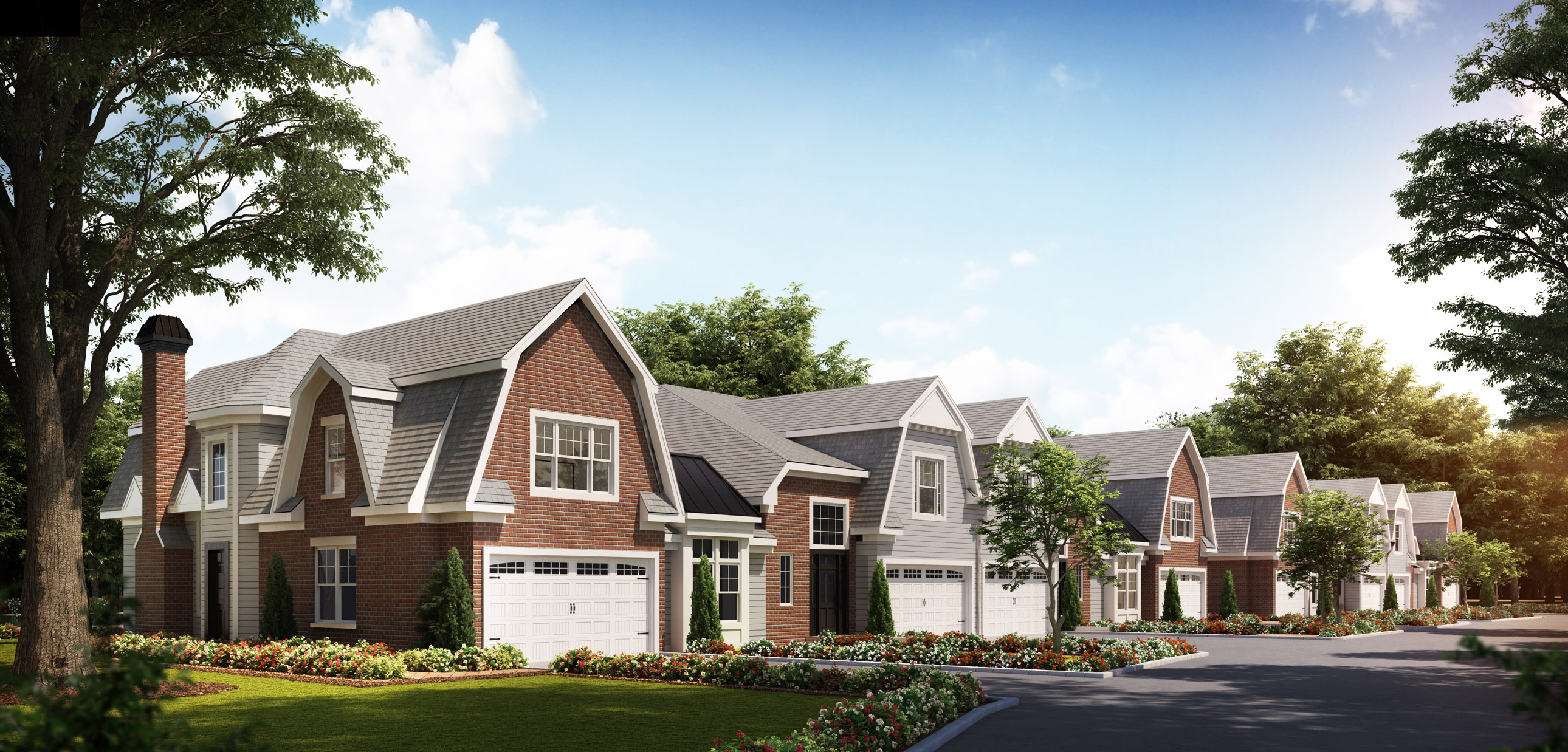 Triangle Equities is a full-service, real estate development firm that is prepared to tackle and solve the most difficult development challenges. By actively embracing the complexities inherent to responsible urban development, Triangle achieves sustainable results and unlocks substantial value for its investors, tenants and the communities in which it builds.
Triangle leverages a unique three-pronged approach to create projects that catalyze area-wide economic development. First, an expertise in public-private partnership has earned Triangle an excellent reputation for working with government agencies and community groups to skillfully navigate the most demanding public approval processes. Second, by pursuing underutilized, underperforming, and undervalued assets in emerging and underserved markets, Triangle identifies developments with tremendous upside potential. Third, Triangle specializes in the creative financing of projects, frequently using tax-credit syndication, along with various other economic incentives, to achieve economically viable developments that would not otherwise be possible. These strategies enable Triangle to identify promise in the most challenging properties and produce the double-bottom line results it strives for—fulfilling community needs and generating high returns for investors.
Triangle remains true to the pioneering, results-oriented, community-centric approach that has come to define its work, even as it continues to evolve and flourish in an increasingly challenging New York real estate market. With over $500 million in various stages of development, Triangle is prepared to continue delivering high-quality projects to communities throughout the New York metropolitan area.
As President of Triangle Equities, Lester Petracca has leveraged the experience he gained from his family business, which began in 1916 as a specialized construction firm, to develop Triangle into a thriving, successful, full service real estate company. Lester Petracca has successfully built a business based on sincerity, respect, and loyalty. Triangle has consistently grown with leadership that initiates hard work and dedication.
Mr. Henderson brings to Triangle over 25 years of experience practicing as a lawyer in the construction industry. Before attending law school, he worked with one of the country's leading tunnel contractors, Maclean-Grove & Company, building subway tunnels for the New York City Transit Authority and the Washington Metropolitan Area Transit Authority. Mr. Henderson graduated from Rensselaer Polytechnic Institute with a Bachelors of Science in Civil Engineering, and earned his Juris Doctor from Fordham Law School.
John Mikuljan is the CFO of Triangle Equities. Prior to joining Triangle, Mr. Mikuljan led the finance and accounting functions for Silverstein Properties' $10 billion dollar World Trade Center Redevelopment Project, after taking over for the CFO of the World Trade Center project in Fall of 2011. While at Silverstein, John coordinated with the company's departments on a wide range of matters, including financing, construction, leasing and operations. Before Silverstein Properties, Mr. Mikuljan worked for Friedman LLP as a consultant, where he primarily worked on the Silverstein account from 2000 to 2011.

Mr. Mikuljan started his career working in the accounting department for New York's number one baseball team at Yankee Stadium. He was born in Manhattan, graduated from Hofstra University with a Bachelor's degree in Accounting, and is a lifelong New Yorker. Above all his work accolades, his proudest accomplishment is that his marriage to his wife, Molly, and that their wedding ceremony was the first to occur on the rebuilt WTC site. He currently resides in Wantagh, New York with his wife and two adorable pups, Lily and Smuckers.
Ms. Goldman joined Triangle Equities in 1996 to manage the development process. With over 25 years of experience in acquisition, development and leasing, Elysa spearheads the company's program for the creation of private and public partnerships bringing development to urban areas throughout New York City. Elysa had previously been employed by the New York City Economic Development Corporation for the Giuliani and Dinkins administrations. Her specific expertise is in successfully navigating Triangle through the City's land use approval processes as well as adding value through the clean-up of environmentally challenged properties. She holds a Master of Science degree in Real Estate Development from New York University.
Mr. Weingarten is a Project Manager within the development and acquisitions team at Triangle Equities and has been with the company since 2008. Along with managing development projects, Josh is responsible for underwriting and structuring complex, multi-layer capitalizations including sourcing equity and debt for Triangle's development pipeline and negotiating all transactional documents. Additionally, Mr. Weingarten is responsible for sourcing, evaluating and underwriting commercial real estate transactions including non-performing loan portfolios, joint venture development opportunities and land assemblage/development opportunities. Mr. Weingarten holds an undergraduate degree from the University of Massachusetts.
Mr. Goldman joined Triangle Equities in 1999 and has been instrumental in acquiring properties for development. He explores and evaluates strategic commercial and residential development opportunities and is also responsible for the creation and implementation of new development plans. Prior to joining Triangle Equities, he was employed as a Retail Leasing Representative and Project Manager for Forest City Enterprises. Additionally, Mr. Goldman served as an Associate with Cronheim Mortgage. He holds a Master of Science degree in Real Estate Development from Columbia University and an undergraduate degree from the University of Michigan.
Ms. Harrison joined Triangle Equities in 2004 to oversee the Administration Department. Ms. Harrison has over 15 years of experience in the Real Estate industry. Her expertise is relied upon to establish and implement corporate strategies, procedures, plans and policies, ensuring organizational efficiency. Ms. Harrison previously worked for Tishman Speyer Properties, where she worked as the Office Manager for two properties. She holds a Bachelor of Arts from Queens College.
Mr. Mirfakhraie has over 23 years' experience in all phases of Construction Management and General Contracting services. Throughout his career he has been responsible for a variety of new building construction, renovation, and interior fit-out projects in both the public and private sectors. Previously, Mr. Mirfakhraie held Executive and Senior Project Management positions with major New York City companies, where he gained experience as both a Superintendent and Project Manager. Mr. Mirfakhraie is a faculty member of New York University School of Continuing Education. He received his Bachelor of Science degree in Civil Engineering from Northeastern University and Master's degree in Organizational / Engineering Management from University of Pennsylvania.
Mr. Bergman oversees Triangle Equities' portfolio of properties within the New York Metropolitan area. His efforts to enforce quality control throughout the portfolio are a reflection of Triangle Equities' commitment and dedication to our clients. Mr. Bergman brings 15 years of property management experience which includes his service with New York City Economic Development Corporation managing high profile sites such as Brooklyn Army Terminal, the South Street Seaport, and the Staten Island Homeport.